Just updated to TS 2018 and having trouble connecting your existing RailDriver install to the new update? Click here to follow the steps to resolve this issue.
Holiday Shipping Deadlines:

December 14th
for ground packages by Christmas
December 19th
for 3 day express by Christmas
December 20th
2 day express by Christmas
December 21st
Overnight express by Christmas
Missed the shipping deadline but still need a RailDriver?
Check out Amazon, they're open throughout the holidays.
RailDriver® Train Simulation Products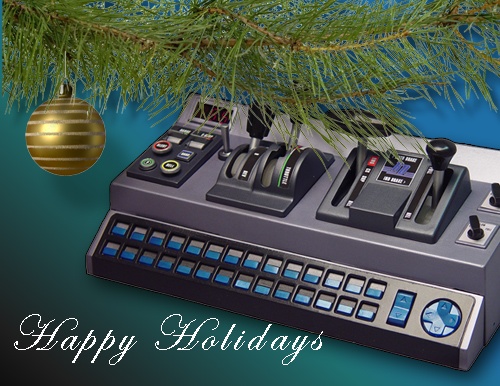 Put a RailDriver under the tree to give your railroad simulation enthusiast the merriest of holidays. Click on the Products button for a complete list of our stocking stuffers.
Holiday Hours
Please note our offices will close at noon on Friday, December 22nd and reopen Tuesday, January 2nd. We apologize for any inconvenience this may cause. Online orders, email, and phone messages received during this period will be processed and answered at our earliest opportunity when we reopen.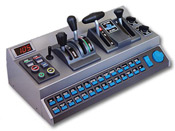 Drive your train simulation game with realistic throttle, brake, reverser, and switch controls, plus 34 programmable buttons. With the RailDriver® Desktop Train Cab Controller, you feel like you're driving a train - not a computer.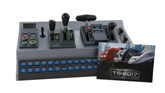 Save $20 when you buy them together
RailDriver Desktop Train Cab Controller
Train Simulator 2018 from Dovetail