IMPORTANT!
It has come to our attention there is an individual claiming to be a salesman for our company and selling RailDriver units at model train shows. He is propagating disinformation claiming the RailDriver can be plugged into a TV or via wireless connection and requires no software. This is completely false. This individual does not represent our company. P.I. Engineering and RailDriver do not employ salespeople to sell the RailDriver outside of our office. The RailDriver is a wired USB control device for simulation programs running on a PC.
Just updated to TS 2018 and having trouble connecting your existing RailDriver install to the new update? Click here to follow the steps to resolve this issue.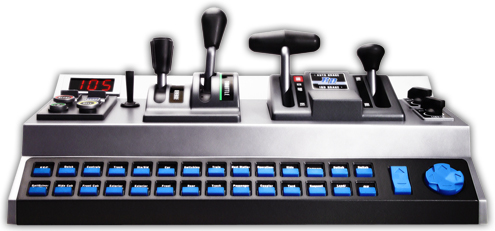 Drive your train simulation game with realistic throttle, brake, reverser, and switch controls, plus 34 programmable buttons. With the RailDriver® Desktop Train Cab Controller, you feel like you're driving a train - not a computer.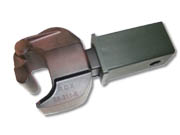 This high-impact plastic decorative hitch cover is a great addition to any rail enthusiast's vehicle. The coupler is a rusty dark brown and with the included adapter it can fit either a 1¼" or a 2" receiver.